Gaia Goddess Rising Daily Ritual Kit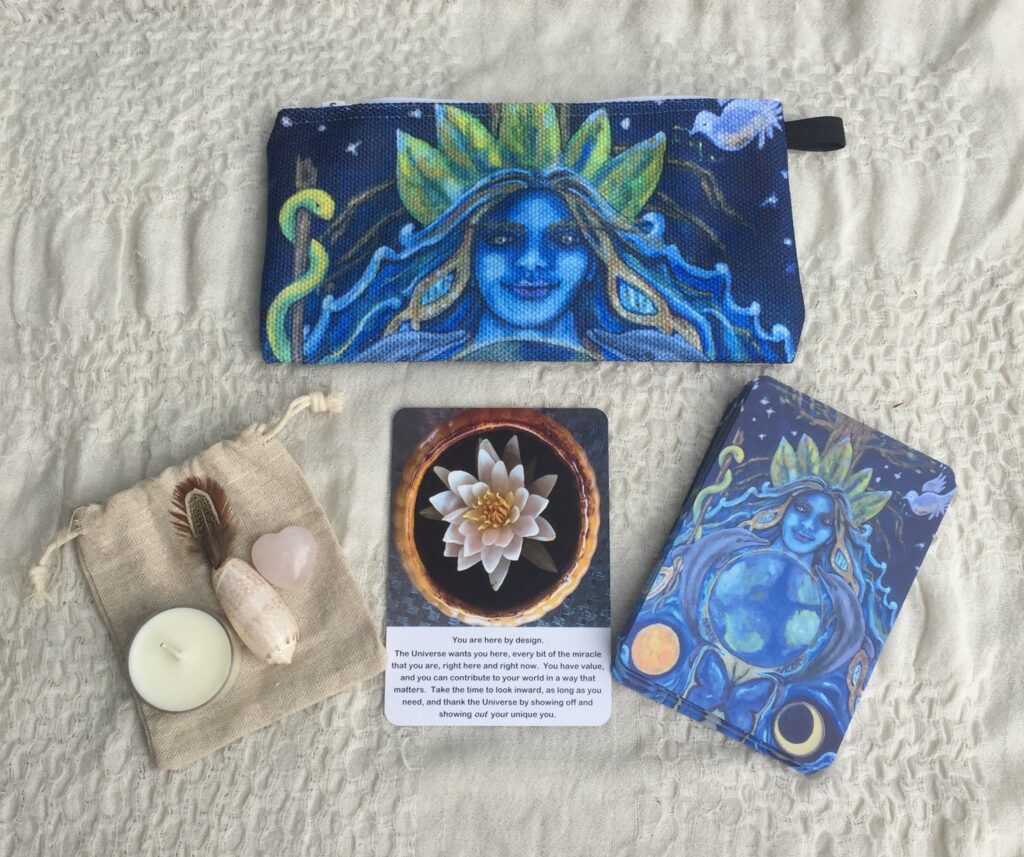 This Daily Ritual Kit includes 32 inspirational cards with beautiful images and messages and a personally designed carrying case, as well as a soy candle, a feather, a seashell and a rose quartz heart to symbolically represent the four earth elements.
Creating new and positive daily rituals helps override old unproductive habits. Start your day in an inspired way and intentionally bring the best version of yourself into each and every day.
Purchase Price – $40.00 CDN + shipping